2016 Spring "On the Move" Walking Program Begins
Aging & Family Services
"On the Move" Walking Program
Aging & Family Services, in conjunction with WV on the Move, began a walking program in 2005. This program recognizes the sedentary problem facing our community and attempts to help address it. The mobility and isolation issues senior citizens face are even more challenging. Over 400 participants have registered for this program since it's inception.
During the program, participants log their steps daily and report them to the senior center or nutrition site on a weekly basis. Steps are converted into miles, and the distance is marked on a predetermined route.
Currently, participants are progressing on a route up US Route 1. This route, a major East Coast highway, is the oldest highway in the United States and runs over 2,377 miles from Key West Florida north to Fort Kent, Maine. Large maps are placed in the senior centers and allow walkers can view their progress.
Thirteen walkers have reached the 2,377-mile destination over the past few years. Participants that have completed the US Route 1 Map can choose to follow a 750 mile Route 40 map or an 1170 mile WV State Boundary map.
Past journeys have taken the walkers on the famous Route 66 and around the state of West Virginia.
A ten-week walking program is held in the spring, and a six-week program is held each fall.
Aging & Family Services began an exclusive "million-step" club as a part of this walking program. Special recognition is given to walkers who have reached one million steps during any of the official walking programs. One million steps are equivalent to 500 miles. We have almost twenty members of this club.
The 2016 10-week spring program will begin on April 4th and conclude on June 12th. Applications and log sheets can be picked up at any senior center or Aging & Family Services main office or downloaded below. For more information or to sign up please call 304-788-5467 or e-mail smallery@wvaging.com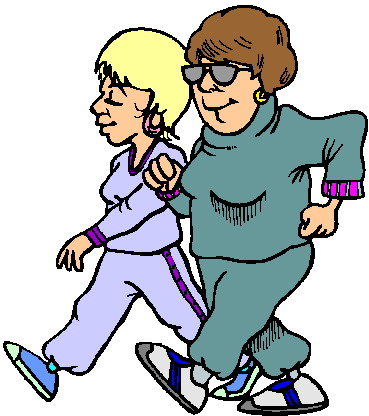 Download the walking chart and questionnaire by selecting the links below