25 Days of Christmas (2019)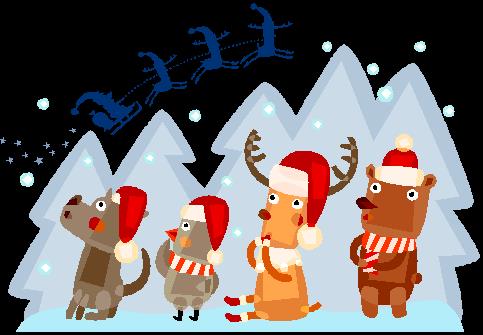 We would like to offer you the chance to participate in our Meals on Wheels fundraising effort at Aging and Family Service; the 25 Days of Christmas raffle. In the fall, we will sell tickets for this raffle. We hope to sell a minimum of 1000 tickets. We are accepting donations from businesses and individuals, which we will include in our prize packages. Last year we received a variety of homemade crafts, cash, gift cards, gift baskets, and much more! We received items with nearly a total value of over $7,000 for this event. This would be a great opportunity to create some new customers and support a worthwhile cause.
For each donation, the donor's business name will be listed on the "ticket" sheet (measures 8.5″ by 11″) that will be distributed to all those purchasing a ticket. In addition, a large, poster-sized copy of the ticket will be displayed at all of our Senior Centers for approximately four months with names of all donors, next to the prize they have donated.  Copies of the ticket will appear in each quarterly newsletter, from August through December.  Each issue of the newsletter reaches more than 4000 households. We will also publish a list of donors in the Daily News Tribune.  Each person who buys a ticket will hold on to that ticket & check it often in December to see the daily prizes. Tickets will be sold to the general population, not just seniors.  We will also, be featuring all of our donors on our Facebook page; www.facebook.com/AgingandFamilyServices.
Each day in December until Christmas Eve, we will draw the name of a winner who has purchased a ticket (Monday through Thursday we will be drawing one winner and we will hold three on Fridays). If gift certificates have an expiration date, please have that date sometime in 2020.
We thank you for your participation in this campaign by making sure you receive maximum exposure for your donation.  Your donation will help us continue providing Meals on Wheels to our homebound elderly.  Please complete the donation form below and return to our agency.  We will be available to pick up the donation from your location.
Please complete and mail in following:
Name/Organization  __________________________       
Address _____________________________________       
City, State Zip ________________________________      
Phone ___________________                                              
Donation ____________________________________
Please mail to:
Aging & Family Services 
25 Days of Christmas Donation
875 South Mineral Street
Keyser, WV  26726
Aging and Family Services is a 501(c) (3) nonprofit organization. Your contribution is tax-deductible to the extent allowed by law. A letter of the receipt of this donation will follow.