Boomer's Café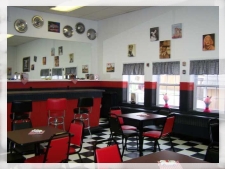 Step back in time to the 50's and 60's at our new Boomer's Café, located inside the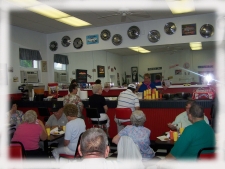 Keyser Senior Center. Enjoy our up-beat atmosphere, dance to the oldies or just sit and reminisce about the good times.
Boomer's Cafe is not for the cranky, grouchy senior, it is for the senior who enjoys life.  The jukebox has tunes from the 50-60's era and the décor is centered around that time, with Andy Griffith, James Dean, Elvis Presley items etc. Come, sit at the bar and have some coffee or juice for a small donation.  Forget your age and enjoy the past.the 1950-60 era.
If you have a small group who would like to rent the room out for an evening, let us know, it would be great for meetings or small get-togethers or parties. For information call the office at 788-5467.