Aging & Family Services offers a selection of multi-night tours each year. We have the experience, resources, and commitment to assure each individual of a safe, comfortable, and reliable tour.  Over the miles, relationships have been built. Not only between our staff and our clients but also amongst our patrons who have had the opportunity to meet one another and share wonderful travel experiences. Our motorcoach bus tours have literally carried friendships down the road.
Our philosophy is simple: Offer a number of tour packages annually to locations just about anywhere but never lose sight of the original goal – Outstanding Group Tours at amazing pricing, while delivering the highest possible level of customer service.
Recent tours have included trips to the Grand Canyon, New Orleans, Michigan, South Dakota, Cape Cod, Smoky Mountains, Florida, Branson, Missouri, and a Canadian Cruise. 
Please visit the following links to reserve your seat for our 2024 trips! 
Nashville Show Trip April 22-27, 2024: We Travel Aging & Family Superior Tours – Nashville
Niagara Falls & Toronto August 19-23,2024: We Travel Aging & Family Superior Tours- Niagara Falls
Colorado October 4-14, 2024: We Travel Aging & Family Superior Tours – Colorado
If you have any questions about reservations, please contact Heather Haynes at 304-788-5467, ext. 103.
Day Trips
The popular Aging & Family Services day trips provide enjoyable and affordable day outings for seniors.  The program has been a huge success with many exciting trips throughout the region.
At various times of the year, trips are planned to destinations such as Blackwater Falls, Jennings Randolph Lake, major league baseball games, and Wheeling's Festival of Lights. These outings provide a pleasant change of pace and an opportunity to mingle with those from other sites.
We have shopping trips to various locations throughout our region.  A favorite of our seniors is our annual mystery trip.  Although no one knows where we are going when we depart, they all want to come back again.
Our trips provide a wonderful opportunity to visit new locations in a day and to meet fun and interesting people.  Call the office today to see what trips we have scheduled.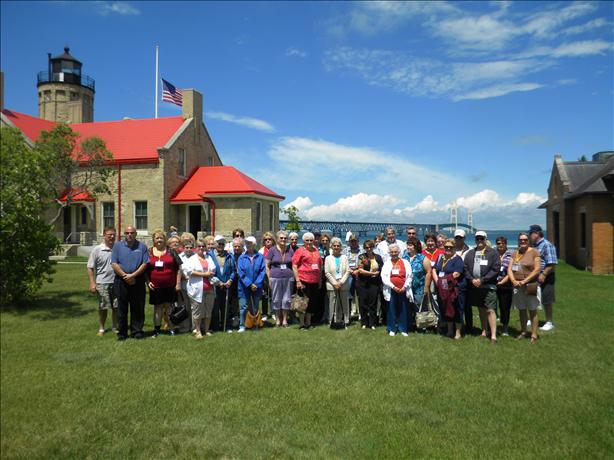 Superior Tours FAQ
How long have you been in business?
Since 1974, Aging & Family Services has served the aging and their families throughout our area. We have been providing trips and tours for twenty years.
Why are your prices so low?
Our extended tours use the largest bus tour operator in America dealing exclusively in motorcoach group travel, their volume of business allows them to negotiate discounts other bus tour operators can't get.
Is a deposit required to make a group reservation?
A $75 per person deposit will hold your seat on our trips. The deposits can be deducted from the first payment.
Do you accept payments?
Yes, we set up a payment plan for all of our extended tours. Most tour payment plans begin eight months before the tour with the final payment due sixty days before the trip's start date.
How large must our tour be?
The minimum group size is 30 people for our trips to run. We have only had to cancel one booked tour in over twenty years due to a lack of participants.
Do your prices cover the whole trip, starting from my location?
Yes! The prices and itineraries you see cover the entire trip, starting from our designated pickup locations. Our prices include round-trip motorcoach transportation, all lodging (including en route hotels), admission to all attractions, and most of your meals (for meals covered on each trip please see the itinerary). Our prices even include the gratuity for our drivers and our step-on guides.
Do your prices include motor coach transportation?
Yes! All our prices include round-trip motor coach transportation starting from the pickup locations. We contract from a list of qualified luxury motor coach companies. These charter companies are located throughout the United States. Our motor coach is equipped with video and a restroom.
What kind of buses do you use?
We use only top-quality motor coaches with at least 54 seats that are video, and restroom equipped.
What is your cancellation policy for individual participants?
If an individual participant cancels, we will refund any amount paid, as long as we are notified of the cancellation at least 60 days before the trip. If the individual has purchased our Travel Insured Protection Plan, they are protected even further.
How are seats assigned?
Seat assignments are chosen based on the date that you paid your down payment and remains the same for the entire trip. Those the register the earliest for new trips will be able to select their seats first.
What hotels do you use?
In most cases, our travel agent books non-smoking rooms with either two double or queen-size beds in major franchise hotels. Their on-site representatives regularly inspect hotels for sanitation, hospitality, and safety.
What support do you provide during the tour?
Our travel agency employees Destination Managers that are on hand at the destination to assist you (most destinations). We are also provided with a list of travel agency staff telephone numbers before our departure. These staff members will be intimately acquainted with your tour, and they are available twenty-four hours a day. Each bus is staffed with a chaperone that will assist our patrons throughout their tour.
Do you provide tour documents and itineraries to travelers?
Yes! In addition to the free full-color tour booklet, we produce for each traveler, a few weeks before the trip departs we supply you with all of the tour documents and itineraries. We also supply the bus driver with all of the driving directions needed for the tour, so you can relax and have fun with your group.
Who can travel with Aging & Family Services Superior Tours?
Anyone can travel with us! Although our agency provides programs for the aged and disabled, and their families, our tours are open to anyone, regardless of age or state of residence. Our travelers are required to be able to travel independently.
How many people are there on one of your tours?
This is one of the most frequently asked questions. Several factors determine the size of the group and ultimately it is the demand for the destination. As a rule of thumb, many of our premier destinations depart with two full motor coaches, with up to 50 individuals on each bus. While some of our other tours average around 45 passengers. If we have multiple buses traveling for one tour they are often running as separate groups and sometimes will stay at different hotels or eat at different restaurants.
Is there much walking on your tours?
While all of our tours vary in regards to the amount of travel, most of our trips have stops and free times that do allow our patrons to explore areas of cities and other locations that require a good amount of walking.
How is luggage handled on your trips?
Each tour guest is permitted to bring one piece of luggage for storage in the luggage bay of the coach. An additional small bag will be accepted on the tours that include en-route hotels. (the tour guest is responsible for getting the extra luggage to/from their room). In consideration of our Drivers, every effort should be made to keep luggage weight to a maximum of 40 pounds. Also, efforts should be made where spouses or couples share one piece of luggage.
Label luggage & be sure that it is loaded on your bus each time you depart a hotel. Don't expect your group leader or bus driver to keep up with your belongings. There may be other bus tours at the hotel, and you want your bags to return from the trip with you! You may want to attach a colorful ribbon (one may be provided) to the suitcase handle along with your luggage tag to help you identify your bag from a distance.
A small bag or purse, if carried onto the bus by the tour guest and stored in the overhead compartment on the coach, is permissible. Please do not leave valuables, important documents, or medications onboard, as Aging & Family Services is not responsible for items left behind.
What clothing should I wear or pack?
We suggest you wear comfortable walking shoes or sneakers while on tour. All trips operate rain or shine. Bring a light jacket or sweater for the motorcoach. Please consult the weather channel for the area where we will be traveling to determine the weather during our trip.
How often do we stop?
Every coach is equipped with a lavatory that should be used only in case of an emergency. Our goal is to make every effort to provide a rest stop every 2-3 hours.
What if I am traveling alone – do I have to pay a single supplement?
On most of our tours, we offer a limited number of single accommodations. A single traveler can book a single room and pay the single supplement as indicated for that tour. If you prefer not to travel alone we can put you on our "Partner List", in which case we would contact you if another traveler is also looking to share a room and provide you with their phone number so you can contact each other and decide if you would like to share accommodations. We do not arbitrarily match travelers up as roommates. If our tours are close to capacity a single traveler may be seated on the bus with another individual but will not share a hotel room.
Can you accommodate special diets?
Sometimes a restaurant or hotel will be in a position to try to accommodate your needs, but generally while touring we cannot be responsible for special meals based on religion, allergies, general dislikes, or lifestyle choices. Usually, there is no choice offered other than vegetarian. We ask for your understanding concerning this very complex issue.
What expectations do we have for those that travel with Aging & Family Services?
COOPERATION and CONSIDERATION
Our travel agencies' professional team of tour experts takes pride in creating exciting vacations. Special effort goes into preparing itineraries, choosing sightseeing stops, as well as providing deluxe motorcoaches and terrific drivers. From the moment you step on board the coach to the moment you step off, we will do everything possible to make your trip a wonderful travel experience. Our trips are run with you, the traveler in mind, and we will do everything we can to make all our trips enjoyable. We ask that you, please understand you will be traveling as a group, and personal requests may not be able to be accommodated. In consideration of your fellow passengers, please limit the time you talk on your mobile phone on the bus. Also, make sure that individual personal electronic devices are not loud enough to be heard by others. Please adhere to the schedule as your promptness will be appreciated by your fellow travelers and is necessary for the smooth operation of your trip.
IMPORTANT-PLEASE READ
Here are a few simple tips that should be observed to ensure a pleasant trip for everyone:
Bring a jacket/blanket/something to wear because the bus may get chilly. Part of the reason bus drivers keep the air pumping is so that they will stay awake.
Bring necessities and enough medications for the entire trip as it is very difficult to take a bus to a pharmacy. Keep needed prescriptions with you at all times. Should you become ill, please advise the group leader.
Label luggage & be sure that it is loaded on your bus each time you depart a hotel. Don't expect your group leader or bus driver to keep up with your belongings. There may be other bus tours at the hotel, and you want your bags to return from the trip with you! You may want to attach a colorful ribbon to the suitcase handle along with your luggage tag to help you identify your bag from a distance.
Be on time. When given free time at attractions, be sure to adhere to all meeting times and locations provided by your group leader. You being late makes your entire group late, and can negatively impact the schedule for the rest of the day.
Behave courteously toward all of your fellow travelers. Keep your voice and incidental noise down, and use your cell phone sparingly or make calls during rest breaks. Please wear your nametags to assist your group leader in taking roll, and handing out tickets, and room key cards.
Avoid the use of perfume. Many people are adversely affected by perfumes and artificial scents. Be mindful of those seated around you and apply scented products sparingly since you'll be in very proximity to others for a large part of the day.
Disembarking from the bus will be from the front to the back every time the passengers leave the bus. This allows for faster disembarkation and prevents bumps and tripping. Please be prepared to exit the bus as soon as the passengers in front of you
Remember that seat assignments were your choice based on the date that you paid your down payment and remains the same for the entire trip.
If you bring snacks and water, please remember, as a courtesy, to remove your trash from the vehicle when you get off the bus. Usually, the driver has a trash bag at the front of the bus.
Inform your group leader before your trip if you have any relevant health or mobility issues that may impact your ability to enjoy attractions or slow down your group. Your group leader has information about hotels/attractions that you may not be aware of, so ask questions if you have a concern.
Our goal is to ensure the best experience possible for everyone.