With the aging of the U.S. population, increased attention is being given to delivering health and related services to older persons in the community. Since adequate nutrition is critical to health, functioning, and quality of life, it is an important component of home and community-based services for older people.
The Elderly Nutrition Program provides for congregate meals and the Meals on Wheels home-delivered meals program. These meals and are provided in a variety of group settings, including two senior centers, one fire hall, as well as in a community apartment complex as well as at the homes of homebound older adults. Meals served under the program must provide at least one-third of the recommended dietary allowances established by the Food and Nutrition Board of the Institute of Medicine of the National Academy of Sciences, as well as the Dietary Guidelines for Americans, issued by the Secretaries of Departments of Health and Human Services and Agriculture.
In practice, Aging & Family Services Nutrition Program's 400 elderly participants are receiving an estimated 40 to 50 percent of required nutrients from meals provided by the Program.
Staff who deliver meals to homebound older persons often spend some time with the elderly, helping to decrease their feelings of isolation. These volunteers and staff also to check on the welfare of the homebound elderly and are encouraged to report any health or other problems that they may note during their visits. In addition to providing nutrition and nutrition-related services, the Elderly Nutrition Program provides an important link to other needed supportive in-home and community-based services such as homemaker-home health aide services, transportation, physical activity programs, and even home repair and home modification programs.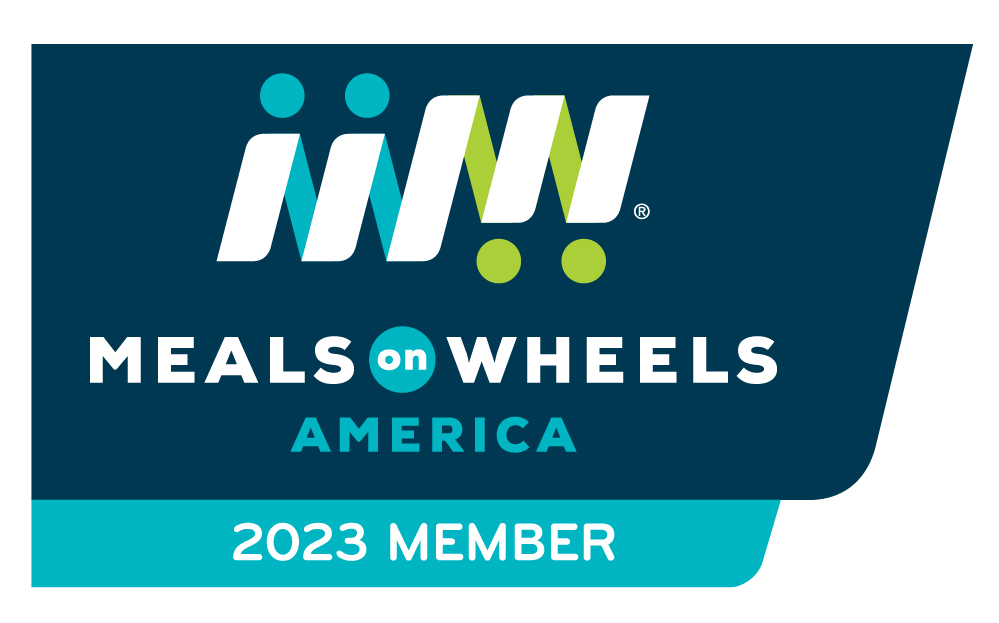 Meals on Wheels
Fight Hunger in our own County!!
Meals on Wheels in Mineral County is a service designed to assist the frail elderly shut-ins by providing them with one well balanced, nutritious, hot meal, five days per week. The program is for those persons who cannot cook for themselves, have anyone to cook for them, and are unable to leave their homes for meals. This service allows people to stay in their homes, maintain some independence, and avoid living in costly institutions—a financial benefit to the client and the community.
A Meals on Wheels delivery also provides a reassuring "check-in" on those who live alone. Any unanswered delivery is reported and investigated. Any changes in a recipient's health or needs are noted, and dietary changes are made, as needed. If appropriate, referrals to family, physician, or other community services, are also made. Unfortunately, many of our meal recipients are unable to donate toward the cost of their meals. It is up to us to raise the funds so they do not go hungry. The need is growing, but the funds are shrinking. Your gift will go far to ensure that no one goes to bed hungry. Last year Aging & Family Services was able to serve 29,636 meals on wheels.
The cost to prepare one meal is over $6.00. Your gift of $6.00 can provide a meal for a day. $30 would provide meals for a week and a gift of $130 would provide meals for a month for a homebound elderly client. Aging & Family Services is a 501c3 not-for-profit business. Most donations are tax-deductible—please consult your financial advisor for complete details.
MENU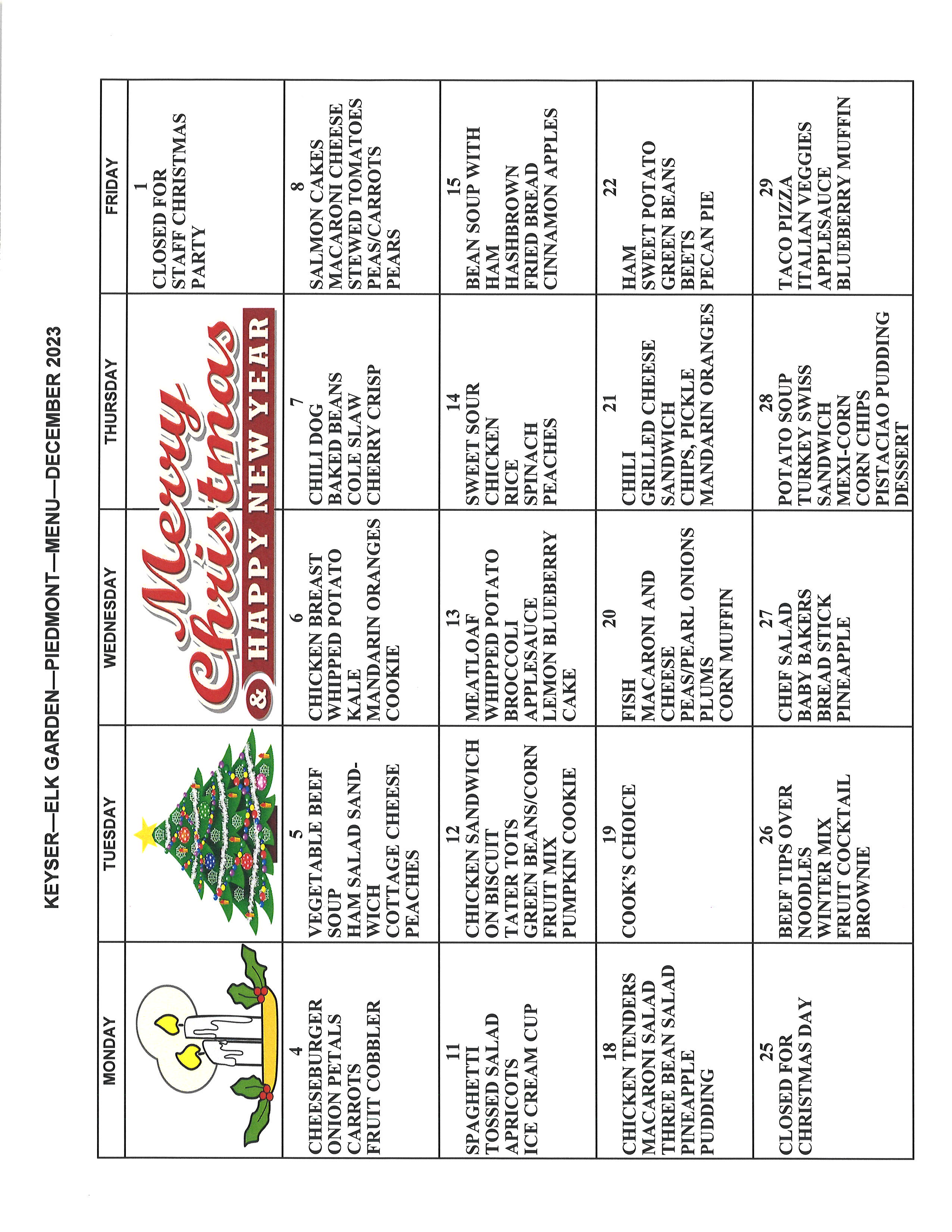 Nutrition Program Suggested Donations