Medicaid Case Management Service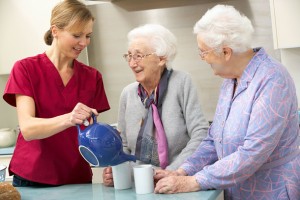 Aging & Family Services of Mineral County provides case management services for Medicaid Waiver clients in Mineral County and surrounding counties in West Virginia. One of the formidable challenges currently is to provide health care to the rapidly increasing number of aging persons throughout West Virginia. Aging and Family Services believes without question, the home is the desired setting for receiving care.
Preserving independence and improving functional abilities are central to our Medicaid Waiver Case Management services. The program is best defined as an array of health and social support services to clients in their own home. Such coordinated services may prevent, delay, or be a substitute for temporary long term institutional care.
Medicaid Waiver Home and Community Based Case Management Services include:
Screening, assessment, and care planning
Arranging for service provision
Monitoring and reassessment
Client advocacy