When the new Keyser Senior Center opened in 2022, we wanted to bring some new programs and opportunities to our seniors. To start, we created the Keyser Senior Center Book Club.
In September 2022, our agency received a Live United Grant to start our book club from County United Way, Inc. With those grant funds, we purchased enough copies of three different books to read and discuss for the next three months. The books were dispersed to book club members to keep. We intend to apply for this grant each fall, but in the meantime, we have had the generous help of the Keyser Public Library and its inter-library loan service to ensure we have enough copies of the book being read.
So how does it all work?
Each month members read a book that Heather Haynes (AFS, Special Projects Manager) randomly selects from a list. This list consists of suggestions provided by members of the book club. Heather Haynes obtains enough copies for each member. Books for the next month are often given out at the current month's discussion meeting. However, you can also arrange to pick them up at Aging and Family Services.
The Book Club's discussion sessions are on the third Friday of each month at the Keyser Senior Center. Currently, we have two meeting times, 2:00 p.m. or 5:00 p.m. You may attend one or both sessions. Heather Haynes begins the discussions with questions about the book, but the discussion is open for everyone to join. The Book Club and the discussions are meant to expand the member's reading experience and inspire meaningful connections through reading and discussion in a friendly and open atmosphere.

We also ask members to make a monthly donation of $10. These donations go towards the agency's Meals on Wheels program.

Adults of all ages are welcome to attend. We currently have members between the ages of 35-80!
If you would like to learn more or join our Book Club, please contact Heather Haynes at 304-788-5467, ext. 103.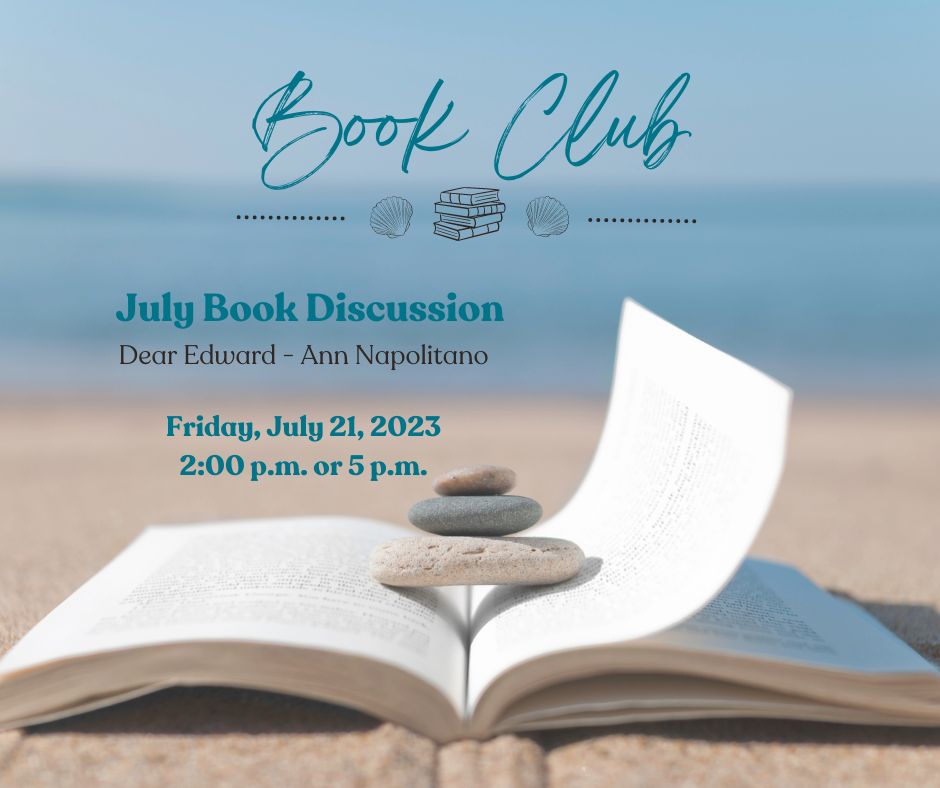 Books read by the Keyser Senior Center Book Club
"The Book of Lost Names" – Kristin Harmel
"The Keeper of Lost Things" – Ruth Hogan
"The Thursday Murder Club" – Richard Osman
"Lilac Girls" – Martha Hall Kelly
"Home Front" – Kristin Hannah
"The Searcher" – Tana French
"The Lost Apothecary" – Sarah Penner
"Dear Edward" – Ann Napolitano