Medicaid Personal Care Program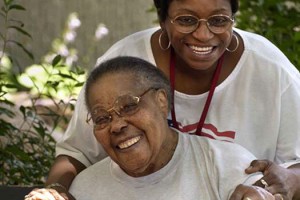 This program provides services to people age 18 and over who are eligible for Medicaid and determined by a physician to be in need of services because of physical impairment. Individuals must need assistance with personal care activities such as grooming and hygiene. If personal care is needed then assistance with other activities such as grocery shopping and errands, housework, budget management and transportation to doctor appointments can be provided. Each case is assessed and supervised by an RN, as ordered by the client's physician.
The Medicaid Personal Care Program includes hands-on, in-home services provided to those who are medically and financially eligible. A medical assessment is completed by a physician.
Services provided in Personal Care include assistance with:
Meals
Grooming
Mobility
Toileting
Other personal care needs
Services NOT provided in Personal Care include administering medications, wound care, injections, or housecleaning (as the ONLY service).