Aging & Family Services
Administrative and In-Home Office Opens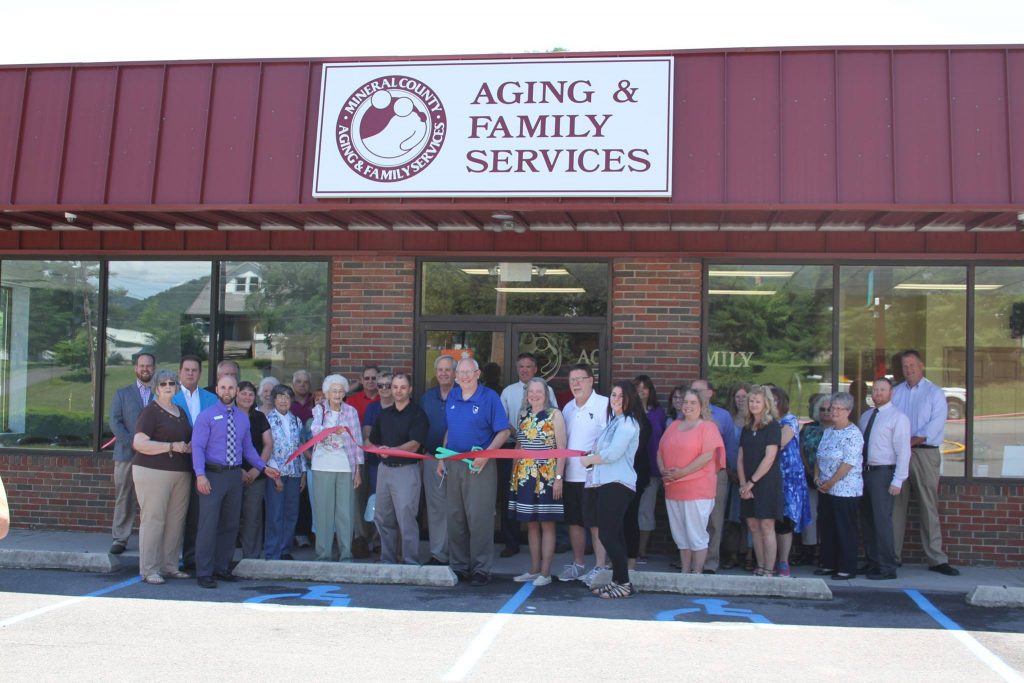 By Liz Beavers, Tribune Managing Editor
KEYSER – Aging & Family Services of Mineral County signed the final paperwork in June to purchase the former T.S. Cellular/Outlet building on U.S. Route 220 in South Keyser.
The building will be renovated into office space for the agency and will eventually help cut the construction cost of a new nutritional site to be built on property the agency already owns.
A&FS director Scott Mallery explained that original plans to construct a complex to include the administrative offices and nutrition center on property located behind the BB&T Bank on Route 220 "looked more and more expensive the more we looked into it." With the administrative portion of the agency located in the former T.S. Cellular store, however, the new size of the building to be constructed would be reduced and with it, of course, the price.
The agency's current offices are located in the former dental office and home of Dr. Montgomery on the corner of South Main and East Piedmont streets. The A&FS administrative offices, as well as the agency's in-home care program, are both located there, while the nutrition site is located in the former Mineral County Board of Education building on Church Street.
Mallery said with the growth of the agency's in-home care program; the current office building was running out of room. The space problem gets even worse in the summer when A&FS takes on the job of providing meals for the Energy Express program. "We've done that for five years, and it means additional employees in the summer," Mallery said. "We are just busting at the seams right now." Their current office building includes approximately 3,000 square feet, while the new building offers 5,000 square feet. Another plus for the new location is visibility.
Mallery said the agency was able to purchase the building with funds raised through the in-home care program, in addition to local funds.
Our final project for the foreseeable future is the construction of a new Keyser Senior Center. We are seeking philanthropists who would like to leave a legacy for the community senior population. An opportunity for someone to give toward this construction of the senior center, where thousands of meals are made every month to ensure our senior citizens can remain in their homes.
With the new building now in their possession, Mallery said they would begin looking at floor plans and how best to utilize the space. He hopes to be moved in by spring of 2017.